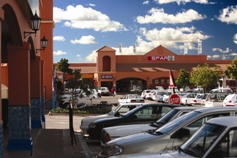 Commercial property such as shopping centres, has proven to be one of the few universal investments that beat inflation and retain value in the medium to long term investment period. A well diversified property portfolio with sustainable growth forms the cornerstone for the creation of prosperity for the individual, and will always remain popular as an asset class.
An investment in property should be regarded as a medium- to long-term investment (3 – 7 Years). The recommended investment period should not be less than five years. Shareholders may decide to hold their shares for any length of time and may accept offers to sell the shares, or a portion thereof, or they may decide to sell the syndication company or the assets of the syndication company. Investors receive an income through a portion of the rentals paid by the various tenants of the property pro-rata to their share.
They further enjoy growth on this income as rentals escalate annually and also enjoy capital growth through the increase in the value of the property. Your investment is secure since the Public Property Syndication Association (PPSA), supported by the South African Property Owners' Association (SAPOA) has laid down a strict code of conduct to protect the rights of individual investors.
If you are interested in earning a regular monthly income whilst still enjoying capital growth contact us at 041 3651303 for more information.